Proven Methods and Tool to Migrate SAP ERP HCM to SAP Cloud SF
Sailaja Bodula

Some enterprises are vacillating about migrating from on-Premise SAP HCM to cloud-based SAP SuccessFactors. But in the future, they will be forced to switch, as the on-Premise legacy system is not designed to keep up with the pace of the upcoming consumer-driven market. Even SAP's own announcement about the year 2027 as the deadline for SAP ERP HCM support makes the migration inevitable.
SAP SuccessFactors, the end-to-end suite of cloud HXM solutions, is built with Human Experience Management (HXM) in mind. This cloud-based solution helps employees feel connected, empowered, and supported.
Switching to NextGen SAP SF is always a win-win situation for enterprises, as the cloud-based HXM comes with tons of benefits.
So, the topic of SAP HCM migration to SAP SF has become a buzzword amongst enterprises. Many customers are in the middle of their SAP ERP to SAP SF journey, and some are beginning their journey from SAP to SAP SuccessFactors.
The important point to be noticed here is that the conversion to SAP SF is not the same as it was for the conversion to SAP ERP HCM.
The process of migration is not as simple as it sounds. It involves a lot of preparation and post-migration activities like planning, creating backups, quality testing, and validation of the results. It includes different processes, technologies, and purposes of the system to understand.
As per Gartner's forecast, organizations are increasingly using cloud-based solutions for supporting their transactional systems and core financial applications. According to the report, approximately 36% of enterprises will use the cloud to support more than 50% of their transactional systems.
Gartner's report states that in the future, over 90 percent of enterprises will surely use cloud-based applications for their enterprise transactions. As per the report, the cloud-based application is still in the development stage, and right now it may not uniformly meet the requirements of all markets, companies, and verticals. However, over the next 3-4 years, the migration may occur in stages, with 44.6 percent of smaller enterprises, 37.7 percent of midsize enterprises, and 40.4 percent of larger firms planning to migrate to the cloud.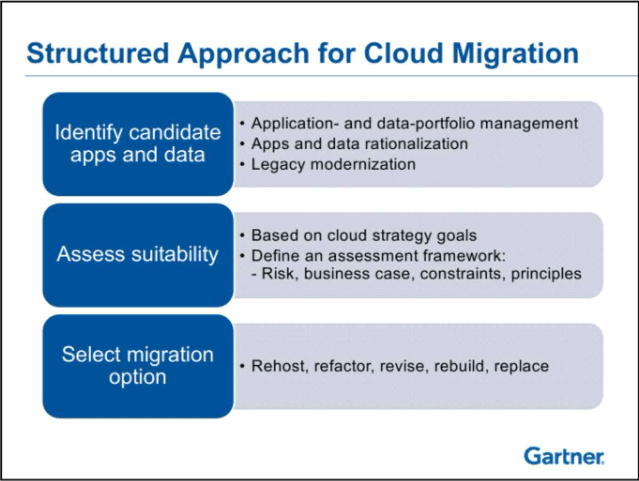 Reasons to move from SAP ERP HCM to SAP SF :
The reasons for moving from SAP ERP HCM to SAP SF are as follows:
Innovative HR solutions to achieve unparalleled Human Experiences Management.
Work intertwined with various intelligent services like Machine Learning, Artificial Intelligence, etc.
Improve all core HR activities with configurability.
Provide advanced time and attendance capabilities under the "Time Tracker" feature.
Expedite end-to-end payroll system.
Offers entrenched business insights with ready-to-use relevant information to assist in making a better business decision.
Offers engaging and straightforward experiences to engage and retain human capital.
SAAS based application that does not require maintenance and installation of the software.
Time taken for the cutover process from ERP HCM to SF Employee Central is at a minimum.
No effort is required for coding and making configuration a bit easier.
Offers innovative experiences, intuitive, and modified solutions.
Easy to integrate, SAP SuccessFactors with all SAP applications extracts most data from the organization.
Decent architecture and extension framework to help businesses apply unique application requirements and maintain them without any flaws.
The migration process will speed up the shift of all the existing SAP HCM customers seamlessly to SAP SuccessFactors HXM. This cloud-based human resource solution even includes specific tools, assets, and services that help the migration journey be hassle-free and more comfortable.
Why Migrate Data? What can you Migrate?
Enterprises planning to move their HR data and processes to Employee Central need to migrate the employee master to a new system, which is a non-negotiable activity. And it doesn't make sense if it is done manually in a new system when the same data already exists in the old system. The point to be noted here is that apart from employee data, the organizational objects that are the sources of employee data also need to be migrated.
The integration even extends its support to migrate any SAP ERP HCM data to Employee Central. And at the same time, this integration add-on support doesn't favor all the Foundation objects, Employee objects, Job Relationships. Moreover, it doesn't support the migration of transparent configuration tables in the delivered configuration. For example, the integration add–on would not migrate company codes from SAP ERP HCM table T001 to legal entities in Employee Central.
Migration Methods:
Selecting the right method is a key decision for any enterprise. There are 2 methods, which are stated below:
Middleware method: The middleware method enables automated rather than manual data migration, which is mostly used for continuous or multiple loads at the time of testing or data validation. The most used middleware is Dell Boomi or HCI.
CSV method: In the CSV method, the metadata of each Employee Central object is imported into Employee Central Templates by importing each of the employee central CSV import Templates into SAP ERP HCM. Here, each CSV import template must be imported individually.
The following steps need to be considered while selecting the migration method.
Setup
Metadata import
Data migration
Delta changes
Migration Tool – SAP InfoPorter:
SAP Infoporter is a recommended technology for migrating data from SAP HCM to SAP SF Employee Central and replicating the changes back to HCM, and moreover, this SAP Infoporter is SAP's tool.
The Infoporter guides and converts information to be used in SuccessFactors Employee Central and sends out the information as Comma-separated Value (CSV) files or straightforwardly duplicates the information into SuccessFactors Employee Central. In some documentation, the arrangement is additionally called DMT (Data Migration Tool). It accelerates HR data migration for full cloud, cloud hybrid, and side-by-side implementations. It extracts data from SAP ERP HCM and loads it to Employee Central. The tool helps customers in:
Reduce efforts
Free Updates
New Features
No costly custom codebase
Built in logic as it is SAP standard tool
Ensure correctness of data mapping from ERP to EC integration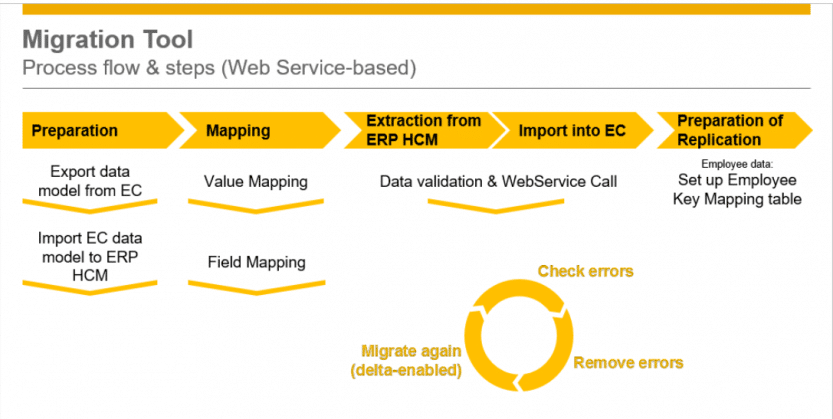 SAP HCM TO SAP SF Migration Process:
CPI is SAP middleware for transferring data from SAPSF to SAP ERP.
CPI uses SAP standard data mapping.
Middleware triggers replication within set time intervals.
Below is a sample flow of the migration process from SAP HCM to SAP SF ECP.

SAP Cloud Migration Project Steps:
These methods are generic enough to be successfully applied to any SAP cloud migration project. Additional steps may be needed if you combine a technical migration project with a functional upgrade like S/4 HANA, and the sequence of steps will differ based on specific project requirements.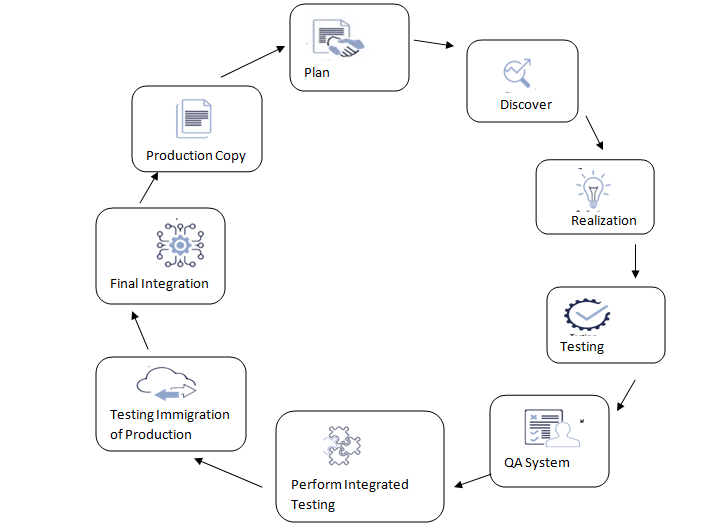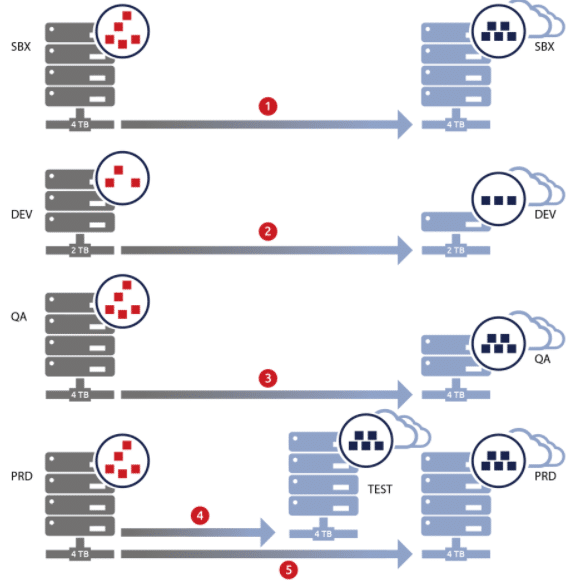 Above are steps for planning a cloud migration project.
The Key Benefits of Cloud Migration:
Some of the key benefits of Cloud Migration include:
Elasticity.
Cost Reduction.
Reliability.
Manageability.
Automated Provision.
Validation.
Disaster Recovery.
Work from Anywhere.
Conclusion:
The world of work was already changing – not just the places where we work, but even the methodology of our work. Now it's high time to move from traditional applications to a cloud-based solution like SAP SuccessFactors.
Most SAP ERP HCM Payroll clients, either giant or small, have already executed the migration process and their finance has even got balanced out over a period. Moving to SAP SuccessFactors Employee Central Payroll permits clients to use their time, exertion, information, and wisdom on the current framework by taking on a relocation approach, as opposed to an exorbitant and tedious financial execution on another framework.
Cigniti's novel method to deal with the testing difficulties in the prophet combination cloud and underneath are the accepted procedures that we follow to meet the migration testing plan. We take care of different phases of migration tests, like Pre-migration, Migration process, and Post-migration.
Cigniti helps you with presenting a strong strategy to test the cloud, so you can easily address all the troubles and snares. We typically focus on functional testing of the application during cloud programming testing, but we also place a strong emphasis on cloud-specific and non-functional testing. We take this with our typical start-to-finish way and deal with the testing processes with guaranteed excellence across all parts of cloud execution. We additionally have insight into test-driving SaaS items and understand the related intricacies. We provide specific domain expertise in different verticals with proven experience in other non-functional testing services.
We at Cigniti provide the following testing for cloud applications.
Functional testing.
Non-Functional testing includes security and performance testing.
Cloud-specific testing.
We conclude that there has been a tremendous increase in data migration project to cloud target applications in recent years.
Following the outstanding steps for SAP SF Migration testing practices will help the customers with a smoother workflow. And picking up the right implementation practices and testing partners like Cigniti, also matters the most in the long run.
Need help? Contact our ERP Testing experts to learn more about the proven methods and tool to migrate SAP ERP HCM to SAP Cloud SF.