4 Ways Performance Testing Saves Dollars for Your E-Commerce Website
Cigniti Technologies
Estimates put the total B2C e-commerce sales figures globally at $1.92 Trillion by the end of 2016. But the real question that e-commerce companies need to ask their IT or technical team is: Are we ready for the rush?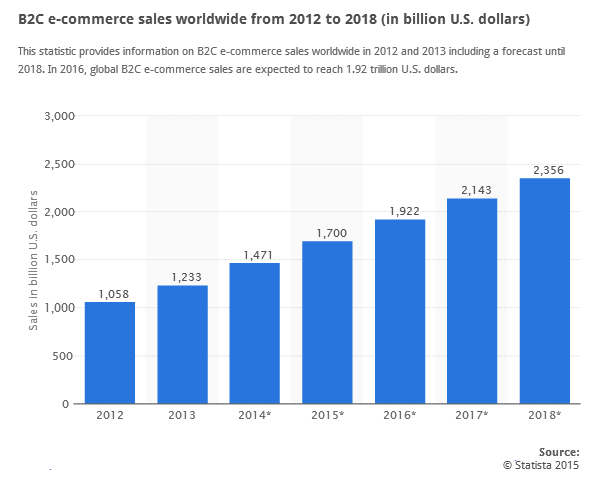 When e-commerce companies announce campaigns and sales, there is often an uncontrolled rush of buyers to these sites and most often the infrastructure behind these retail websites is not sturdy enough to handle the volume. Take the recent example of Indian E-commerce major Flipkart. It went all guns firing on October 6th by hosting a mammoth Big Billion Day sale wherein buyers had options to buy products at almost 1% of the actual selling price. Moments before the sale began, users thronged to the site but saw broken links and 404 Error messages instead.
And once the event took off, things got worse. Even items added to the cart suddenly disappeared and showed that it was out of stock. The event caused a big uproar against Flipkart which to this day continues to haunt it, courtesy of social media repercussions it faces every time they advertise something through it.
So what really went wrong for Flipkart which boasts of having some of India's brightest talents on board within its Engineering team? They expected a rush, but they underestimated the volume and failed to conduct performance tests that were close to what happened in reality.
As far as e-commerce websites are concerned, performance testing, though expensive, is an unavoidable parameter to analyze bottlenecks and solve them before customers visit. Here are FOUR ways in which performance testing can help companies avoid the Flipkart debacle when gearing up for such heavy traffic events.
Make your website more customer centric – Every minute of your busy customers count and if they find your site to be taking a teeny bit more time to display what they are looking for, then off they go to your competitors who offer them the advantages of perhaps a few seconds. With performance testing, you have the possibility to evaluate your e-commerce IT infrastructure to the limits. By scaling up test parameters you can evaluate how equipped your site is to handle real time traffic surges.
Ship sturdy code – Your engineers ship new code by the minute almost every day and despite the fact that they undergo several rounds of integration testing, you really need to have an understanding of how well it couples together to pull your site up in heavy traffic scenarios. This is where performance testing helps you out.
Spruce up content delivery – By determining traffic patterns through intense performance testing, you can set up alternate Content Delivery Networks (CDN) at traffic heavy geographies to store relevant cache content close to users for better delivery. Performance testing helps you plan load balancing factors, server strength, caching speed, etc so as to offer a consistent web experience to users.
Plan new responsive marketing strategies – With a sturdy performance testing in place, your marketing teams have an idea of how response times work out for landing pages and this helps them come up with interesting detours or promotions that visitors can check out while their actual wish list is loading in the background. In other words, it acts as an effective tool for cross selling and up selling.
In short, performance testing helps you find your site's weaknesses before you customer does! Find out how Cigniti's state of the art performance testing services tailored exclusively for high traffic e-commerce sites can help your web business become a darling of the customer.