Day-In-The-Life (DITL) Testing: Why is it important for Enterprise Customers
Timothy Aegoori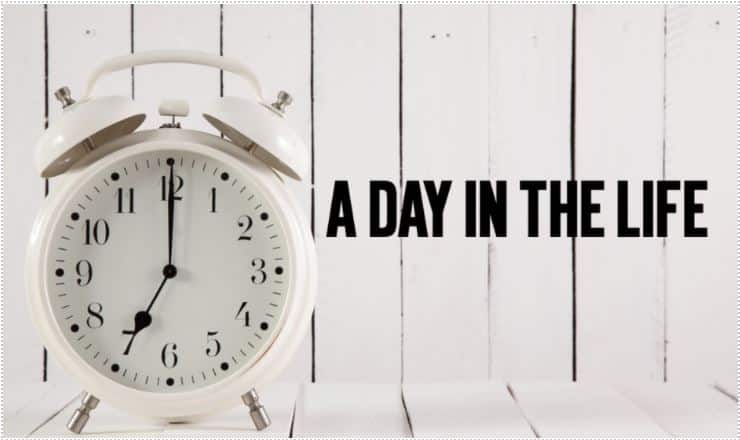 DITL testing is unique testing carried out to validate whether the system is working as expected to work or not. This testing is usually performed by using real users, real data, and under the real business process execution, just like how the customer performs his day-to-day activities to manage the business. 
Enterprise customers perform this testing to assure that all their applications are correctly integrated and their end-to-end business processes are running as expected before going Live. 
The below listed tests are usually performed for Digital Transformations, Implementations, Migrations, and Rollouts. 
System Testing

 

Integration Testing

 

System Integration Testing (SIT)

 

User Acceptance Testing (UAT)

 
There is always a debate on when to do DITL testing – whether it is done between SIT and UAT or after UAT and just before Go Live? 
As per best practices, it is suggested to perform DITL testing before UAT, as a testing vendor can perform this by mimicking real users, real authorizations, and real data. A testing vendor can make sure that all the business teams are ready for UAT for all the business transactions, including real integrations and interfaces. 
Why DITL Testing? 
Enterprise customers use one or many ERP applications (like SAP, Oracle, MS Dynamics, Infor, etc.) for their core business operations. They also use many 3rd-party applications (upstream and downstream) that are integrated with their ERP applications using many interfaces. All these integrations must work as expected before they move to production. Usually, while performing UAT, some functionalities relating to integrations may get missed out to test, so it is suggested to conduct DITL by a testing vendor having good experience in the domains and integrations. 
How to perform DITL testing? 
To perform DITL testing, a testing vendor should have good experience and exposure to the customer's business processes. So, it is suggested to have due diligence on the business process first and then finalize the scope for DITL testing. 
Solution approach  
A testing vendor should leverage their ERP expertise, test methodology, reusable templates, and best practices to successfully execute DITL testing. 
As a part of this engagement, the vendor will: 
Perform due diligence on a customer's one-week real business operations

 

Perform a comparison of the data flow between legacy and new applications with real user profiles, real authorizations, and real data

 

Execute Day-In-The-Life scenario for a selected business process

 

Submit recommendation report on improvement areas

 
Define scope for DITL Testing 
Analyze 1-week order business operations of the customer and understand the business scenarios existed in it 
Identify the most used business scenario based on the volume and business criticality

 

Understand the transactions and navigations of the identified scenario

 

Prepare detailed test plan

 

Author detailed test steps for the identified scenario and get sign-off on the manually written test case

 

Prepare real (production resembled) test data by collaborating with customer team

 

Perform one round of test execution of a test case with the required user-profiles and authorizations

 

Publish test summary report

 

Prepare and publish recommendation report

 
Service Delivery approach 
Testing vendors can follow the below service delivery approach based on the best practices.  
Sample due diligence on business operations 
Below table illustrates how due diligence can be carried out on a business process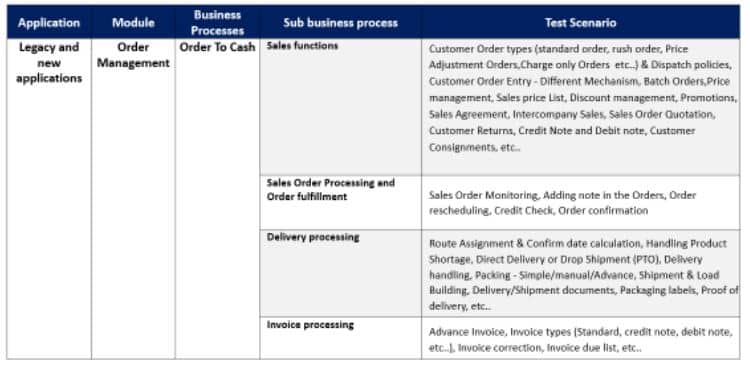 Sample comparison matrix of a test scenario
Below table illustrates – how the comparison matrix between a legacy system and new application looks like.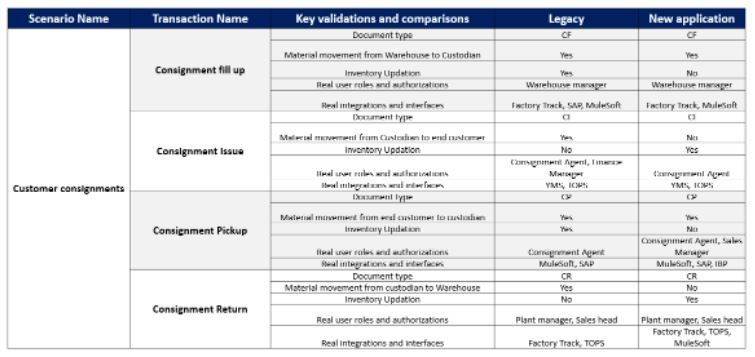 What if DITL testing is not done? 
Indeed, many customers don't perform DITL (Day-in-the-life) testing during their test phases and instead go for the regular tests like System testing, Integration testing, System Integration testing, User Acceptance testing, during their implementation/migration/ transformation phases. However, there are incidents where some of the enterprise-level customers have suffered a lot and lost millions of dollars because of failures in the integrations and interfaces in the production environment just after Go Live. The reason behind these glitches is that they might not have tested properly in their SIT and UAT phases, and had they performed DITL Testing, they wouldn't have faced such an irreparable loss.  
Benefits of DITL testing: –  
Customers get beneficiated in various ways by performing DITL testing like: 
Become assure before Go Live that all real integrations and interfaces are working properly

 

Can identify showstoppers, before moving to production

 

Can perform apple to apple comparison between legacy and new applications with respect to their functionalities 

 

Can check whether the role of respective users have required authorizations access or not

 

Can ensure all volume-based transactions and frequently used transactions are working as expected without any delay

 

Provide readiness to business teams if DITL testing performed before UAT

 
Smoothen the Release Management by incorporating DITL testing  
DITL testing significantly reduces defect leakage into production as it is performed using real data, real user profiles, real integrations, and interfaces, thus smoothening the release cycles.  
Customers and testing vendors need to plan the timelines efficiently so that the time spent on DITL testing will give fruitful results in all of its upcoming release cycles. 
Conclusion
DITL testing is highly recommended for enterprise-level customers as they use several applications with tight integrations and complex interfaces. There is a high probability of connectivity issues with the interfaces in production if they are not tested properly or missed out in SIT.  
Since DITL testing is done using real data, real user profiles, and real authorizations, a testing vendor can make sure the business teams are ready for UAT – for an end-to-end business process. 
DITL testing mimics the business operations that happen in production, it will give confidence to all the business teams regarding smooth operation flow after Go Live.  
Although there is a debate about whether DITL testing should be done before or after UAT. However, as per the best practices, it is suggestable to do that between SIT and UAT so that an additional hand of help from a testing vendor is given to business teams regarding the correct functioning of the systems. 
Cigniti maintains a talent pool of deep domain experts who have good working exposure to performing DITL testing for the wide varieties of enterprise customers.  
Schedule a discussion with our ERP Testing experts to learn more about Day-In-The-Life Testing and why it is important for Enterprise Customers.