How does the Software Testing world look like today
Cigniti Technologies
It has been a 100 years since we started placing importance on quality. Marking this achievement, the World Quality Day will be celebrated on November 14th this year.  
This century has been a witness to four groundbreaking industrial revolutions. These revolutions enabled a shift in the quality perspective from quality control to quality assurance to now, quality engineering. Over the course of these 100 years, organizations have moved from a business-driven approach to a customer-first strategy. The world has evolved from being primarily physical to digital only, with almost everyone embarking on their digital transformation journey. In fact, the digital assurance market size is expected to grow up to USD 5.47 Billion by 2022.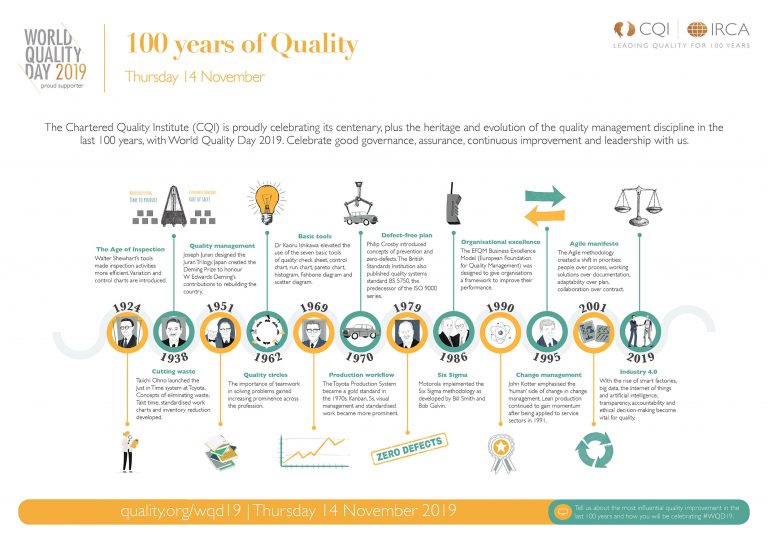 With the ultimate goal of efficiency and cost-effectiveness, the modern software quality assurance methodologies are focused on optimizing processes to minimize defects and eliminate wastage. The advancing technologies are further assisting organizations to refine their software quality strategies as per the changing industry trends. 
From performing all tasks manually a hundred years ago, we are now looking at a future where everything will be automated. Artificial intelligence is getting smarter by the day with rapid innovations in the field of machine learning. The digital wagon of this modern world is running on the data-integrated fuel. Our every step is recorded, every activity traced. Privacy has become a myth and the biggest security concern for all entities, big and small, worldwide. 
We are on a path of continuous improvement, which is being facilitated by quality-driven approached such as Agile and DevOps. In this blog, we try to understand that with the latest technologies and methodologies at its disposal, where does the world of software quality stand today: 
No scope of making excuses for bad software quality 
"When it comes to building and delivering better software faster, you can no longer choose between speed, quality, and security if you expect to remain competitive", says Raffi Margaliot, Senior Vice President and General Manager, Application Delivery Management, Micro Focus. 
The software world has always grappled with issues such as chunky processes, siloed structures, missed deadlines, leaked defects in production, inefficient processes, cost overheads, and what not. The introduction of Agile and DevOps has been revolutionary for software developing world to tackle these challenges. One key difference that these methodologies brought was placing emphasis on the importance of software testing and quality assurance. 
Contrary to being an afterthought, an expensive obligation, software quality assurance has now shaped up to be an integral part of the software development process. Software companies are now understanding what Aristotle said – Excellence is a habit. Quality does not happen in a day, it needs to be present at every step of the development process. With the rising cyberthreats, security should also be taken care of along with quality. 
The QA objectives of executive leaders 
As per the latest World Quality Report, the executive management wants their quality assurance and testing processes to achieve the following objectives: 
Contribute to business growth and business outcomes

 

Detect software defects before go-live

 

Ensure end-user satisfaction

 
Increase quality and security awareness among all disciplines

 

Implement quality and security checks 

earlier

 in the lifecycle

 

Protect the corporate image and branding

 

Increase the quality and security of the software/product

 
Learning from the expensive software failures of the history, organizations are making active efforts to ensure they do not repeat their mistakes. Today, the outlook towards software testing has changes from 'just another phase of SDLC' to 'a business-critical activity'. 
Quality Assurance – a business driver 
The findings of World Quality Report suggested a 23% decrease in the IT budgets allocated to quality assurance and testing. However, the reason behind this fall may be the improved efficiency and cost-effectiveness. As QA is becoming mainstream, it is resulting in prevention of budget overheads by eliminating expensive and unnecessary steps from SDLCs. 
The adoption rate for Agile and DevOps is increasing at an exponential pace, with only handful of organizations still following legacy Waterfall methods. The forward-looking, customer-facing organizations are trying to set their operational and business priorities straight for properly aligning the business needs with their customers. 
A connected business ecosystem is becoming the norm where test automation, Artificial Intelligence, and big data are making testing smarter. Such intelligent ecosystems are flexible to adapt with the evolving needs, self-sustaining in the event of changing test requirements, and capable of following the accelerated pace of the IT world.  
The availability of multiple test automation tools is creating the need for a broad platform that combines various tools integrated with their functionalities to form a holistic test environment and deliver business-driven outcomes. Such a platform will facilitate prioritization of test cases, thus, increasing the throughput volume. 
Conclusion – building a quality mindset 
General quality assurance trends, as per the World Quality report, include an increasingly business-driven approach, a rise in demand for end-to-end testing, and a growth of interest in Artificial Intelligence (AI). 
Big data is assisting fact-based decision-making, cloud computing is bringing efficiency, and open-source tools are making processes cost-effective. With the increased adoption of Agile and DevOps, silos are breaking, collaboration between teams is improving, and the value of QA is enhancing.  
Test automation is facilitating faster time-to-market and early defect detection while security risks are keeping executives on their toes. A sustainable, customer-focused, business-driven ecosystem is becoming a necessity with end-to-end testing an imperative.  
All these technological advancements in the past century create a parallel need for the required skillsets, which remains one of the biggest challenge for organization across geographies and industry verticals. SDETs continue to gain prominence and value with AI also somewhat filling the skill gaps. 
At Cigniti we take pride in building enterprises of the future. We power the Digital Transformation journey of organizations by establishing comprehensive testing frameworks and strategy across the organizations' digital value chain that comprises of digital marketing, web portals, web content, digital assets, web analytics, and the overall digital ecosystem – Cloud, Mobility, Big Data, AI, and smart devices. Connect with us today.