Transform People and Practices to Become a World-Class Digital Engineering Organization
Sairam Vedam
Digital transformation is not only a technology strategy, it's a plan to use technology to enable new business models, new products and services, and new strategies – and to drive business growth. However, to seize the potential, software engineering leaders need to think beyond technology and data and move their organizations forward into the digital age.
For software engineering leaders, digital technology initiatives are of the utmost importance.
Organizations all across the world are stepping up their efforts to leverage digital engineering and data to improve and transform business and operational processes. The particular aim of this digital acceleration relies on the plans and operations of your company, and it is these objectives that will determine the subsequent mandate for IT professionals, including leaders in software engineering.
Why are digital technology initiatives gaining prominence?
Software engineering now plays a much bigger role in supporting overall business strategy than it did a decade ago when Marc Andreessen wrote his famous essay – Why Software is Eating the World.
Digital technology initiatives were ranked as the top strategic business objective for 2022–2023 by respondents to the Gartner View From the Board of Directors Survey for 2022. A software engineering leader has a key role in these mission-critical initiatives by transforming people and practices. In order to offer valuable digital products that delight consumers, partners, and employees, IT leaders need to first establish a world-class software engineering organization.
An ideal world-class software engineering organization delivers digital products, services, and experiences that customers love and that businesses can't ignore.
But there are several obstacles in the way of creating a world-class software organization. Specific technologies, platforms, tools, and frameworks may be important, but they do not alone constitute what makes a software engineering company of the highest caliber.
In Gartner's 2021 Software Engineering Leaders Survey, respondents cited their top four challenges as hiring, developing, and retaining talent, ensuring the security of the software solutions, managing critical requests that constantly disrupt delivery, and lastly, reducing time-to-market without sacrificing quality.
So how can software companies overcome these obstacles to rapidly and securely deliver high-quality digital products at scale?
According to Gartner's latest report, Strategic Roadmap for Becoming a World-Class Software Engineering Organization, here are the key takeaways that should be followed meticulously by software engineering leaders to build a truly world-class software engineering organization.
Building high-performing "rock band" teams
For the majority of organizations, finding "rock star" engineering talent will continue to be difficult, but it's not about the particular stars. Instead, top-tier software engineering companies will create effective "rock band" teams with great principles to sustain in the long run.
"If we want to build great products, we need great people. If we want to attract and keep great people, we need great principals," as Jim Highsmith rightly said in his famous book – Agile Project Management: Creating Innovative Products.
Software engineers with broad experience in IT, business, and the software development life cycle (SDLC) will be a hallmark of world-class software engineering organizations. Software engineering leaders will encourage team members to become versatilists in order to create multidisciplinary teams. A versatilist embraces agility, including the ability to switch between products and across the product life cycle, while also building a solid foundation in new disciplines when the needs of the business change.
Implement platform engineering as a service
Software engineering leaders must empower teams by offering a self-service, curated set of tools, capabilities, and procedures that are in line with the corporate architecture. As a result, they will be able to enhance the developer experience and quicken value delivery. Platform engineering is the discipline of building and running internal self-service developer platforms for software delivery and life cycle management. Platform engineering is required to relieve software engineering teams of the responsibilities involved with platform development and maintenance. By eliminating the tedious tasks of configuring and maintaining developer tools, this strategy enhances the developer experience.
They are allowed to concentrate on development work that benefits the company's customers and its business. Software engineering leaders may rely on platform engineering to give teams a standard set of tools to offer security and controls.
Platform engineering will further empower teams and speed up their capacity to generate value, much like how agile, DevOps, and value streams have altered working methods.
Lead the organization through product roadmaps
To ensure that stakeholders understand the effects of shifting priorities, software engineering leaders should be open about product cost and delivery time forecasts in product roadmaps. Business leaders frequently view roadmaps as commitments. The forecast is, however, affected by a variety of internal and external circumstances, which may call for changes to the product roadmap. This can result in new or reordered features.
Software engineering leaders must make sure that their teams regularly deliver and that lessons learned from delivery are widely shared and put to use if they want to gain the trust of business leaders. Using product roadmaps that are based on the strategic plan, objectives, and anticipated key results of the organization can help the corporate planning process get funding.
Software engineering leaders must actively assist their teams in setting priorities that are consistent with business strategy. While they should delegate the daily prioritization to product managers and their key stakeholders, they should also adopt prioritization frameworks that allow stakeholders to complete the organization's top priorities as soon as possible while staying within the fixed budgetary and personnel constraints.
How to win the digital engineering game?
To win the game, software engineering leaders must motivate their teams, nurture talent, and change their cultures and methods of delivery to maximize value and improve customer experiences. By doing this, they can position their companies to withstand disruptions like COVID-19 or more recent recovery-driven shortages and supply chain pressures.
Organizations that are winning this game are the ones that are using a wider range of products, architectural techniques, and services than the others. A scalable and secure digital platform allows you to design and switch building blocks as teams assemble or disassemble business processes or customer experiences in order to adapt to today's constantly shifting business demands.
Digital assurance and digital engineering bedrock of digital transformation
Digital engineering and assurance are also missing links in enterprise transformation for both digital and physical industries. For the digital segment, it is digital or software product engineering, which is the backbone of all software platform development and digital plumbing. According to Gartner, digital engineering and assurance is a $300 billion market.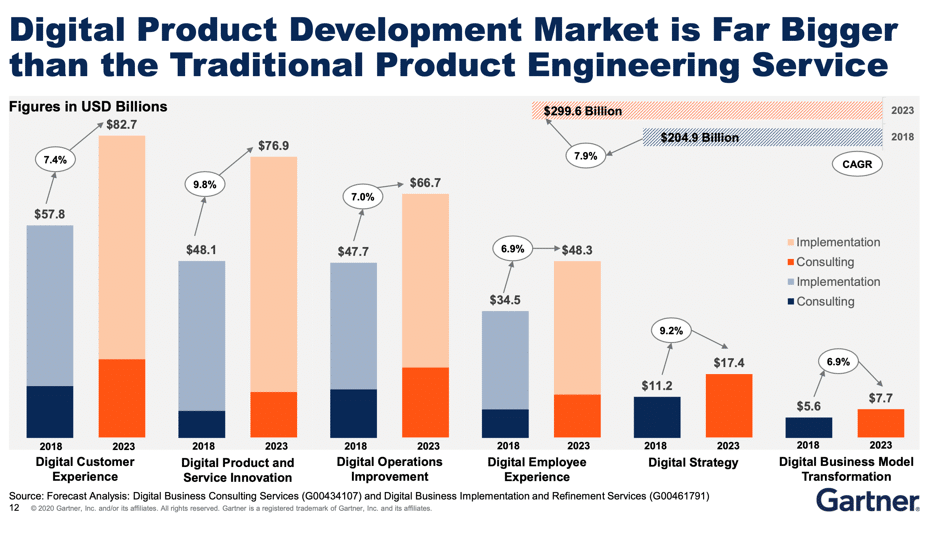 As global enterprises race to achieve market leadership through re-imagining their digital-centric business models, assuring frictionless digital experiences as a key enabler becomes paramount.
Digital assurance is extremely important for any digital transformation program's success. The bedrock of becoming digital-first in modern-day business is ensuring impeccable digital experiences, and customers today are looking to leverage this expertise further. The market is aligning to ensure companies with impeccable Digital Assurance and Digital Engineering expertise are chosen as the preferred strategic partners of choice.
Every function of a software organization needs Digital Assurance to achieve its stated digital outcomes and acceleration via digital engineering to ensure they are digitally transformed.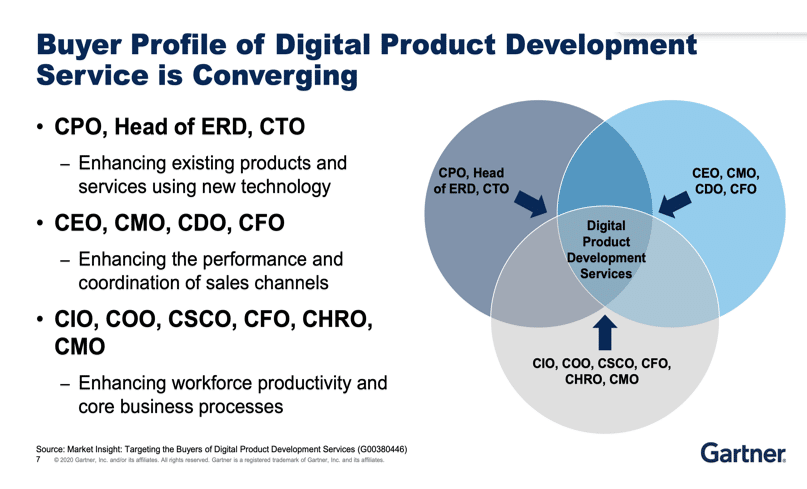 At Cigniti, we help businesses win the digital engineering game
We are moving forward on the solid foundation we have established as a committed step toward our digital play and deeper ambitions to be a global leader. We truly believe that Digital Engineering and Digital Assurance are the bedrock of Digital Transformation.
More than 750 clients have shown confidence in us. More than 60+ Fortune 500 organizations put their faith in us. We have our brand imprint in 24 countries.
We have been consistently serving over 200 market-leading organizations for more than a decade. Clients around the world use Cigniti's proprietary platform-led approach, and its demonstrated capacity to deliver transformative digital experiences through a confluence of market-leading full-cycle digital assurance and automation services is more appropriate than ever.
We help companies continually experiment, use lean and agile principles to measure outcomes, learn from these experiments to identify new value propositions for customers, and implement end-to-end solutions to deliver Digital Outcomes.
To learn more about our Digital Engineering services, visit https://www.cigniti.com/digital-engineering/