Propelling into the Digital Orbit: Cigniti's Digital Journey and Insights into our Acquisition of Aparaa Digital (RoundSqr)
Sairam Vedam
Successful companies are those that are becoming Digital First. Research shows operating models, EBIDTA margins, market share and brand longevity are all tied to Digital experiences that companies can offer to their end customers. No vertical segment is exception to this. Digital today is a dialogue that confluences a cross section of CXOs inside a company whose goals are tied to Digital outcomes that they own and deliver. As Marc Anderseen famously said, Software is eating the world. Along with that it's an era where Machine led models are driving business decisions. As global enterprises race to achieve market leadership through re-imagining their digital centric business models, assuring frictionless digital experiences as a key enabler becomes paramount. AI-first, Data-first strategies are corner stones for successful digital transformations.
We are all at a strategic Digital "Cusp" as the digital interventions sweeps through every business – Consumerization Uberization Servitization Platformization.
Cigniti's stated objective is to become a 500 Million$ company by 2026. Our path to this is going to be very interesting. We as a company have embarked on this journey couple of years ago. Our strategy is a mix of organic and inorganic pursuit strengthening our deeper resolve to be a strategic player in the enterprise Digital transformation landscape.
Market insights and Trends around Digital 
Worldwide IT spending is projected to total $4.5 trillion in 2022, an increase of 5.5% from 2021, according to the latest forecast by Gartner, Inc.  Enterprises will increasingly build new technologies and software, rather than buy and implement them, and Digital tech continues to be the highest amongst that catering to the hybrid model of work- This throws unbelievable opportunities for companies like Cigniti which I will explain further.
IDC says that by 2026, Enterprises that Successfully Generate Digital Innovation Will Derive Over 25% of Revenue from Digital Products, Services, and/or Experiences.This is a clear-cut validation of the fact that Digital is the way ahead. This throws a lot of opportunity for service  providers like Cigniti who understand the power of software to help enable businesses to become  #digitalfirst.
IDC predicts 65% of Global GDP Digitalized by 2022, Driving Over $6.8 Trillion of Direct DX Investments from 2020 to 2023.
IDC reports, Direct digital transformation (DX) investment growth rates are accelerating, up to 16.5% CAGR for 2022-2024. For the first time ever, we see that most enterprise organizations (at 53%) have an enterprise-wide digital transformation strategy, a 42% increase from just two years ago.
Why Digital Engineering and Assurance services matter? 
All the above research insights confirm the fact that Data-first and AI-first approaches to enterprise digital transformation, Platformization call for disruptive approaches to help customers go digital. The Digital product engineering market valuing about $300 Billion offers an explosive head room of growth for companies which has strong capabilities in Data & Analytics, AI & ML and Cloud engineering. Global 2000 companies, Platform and Digital native companies are looking to partner with service providers who can help them with these capabilities.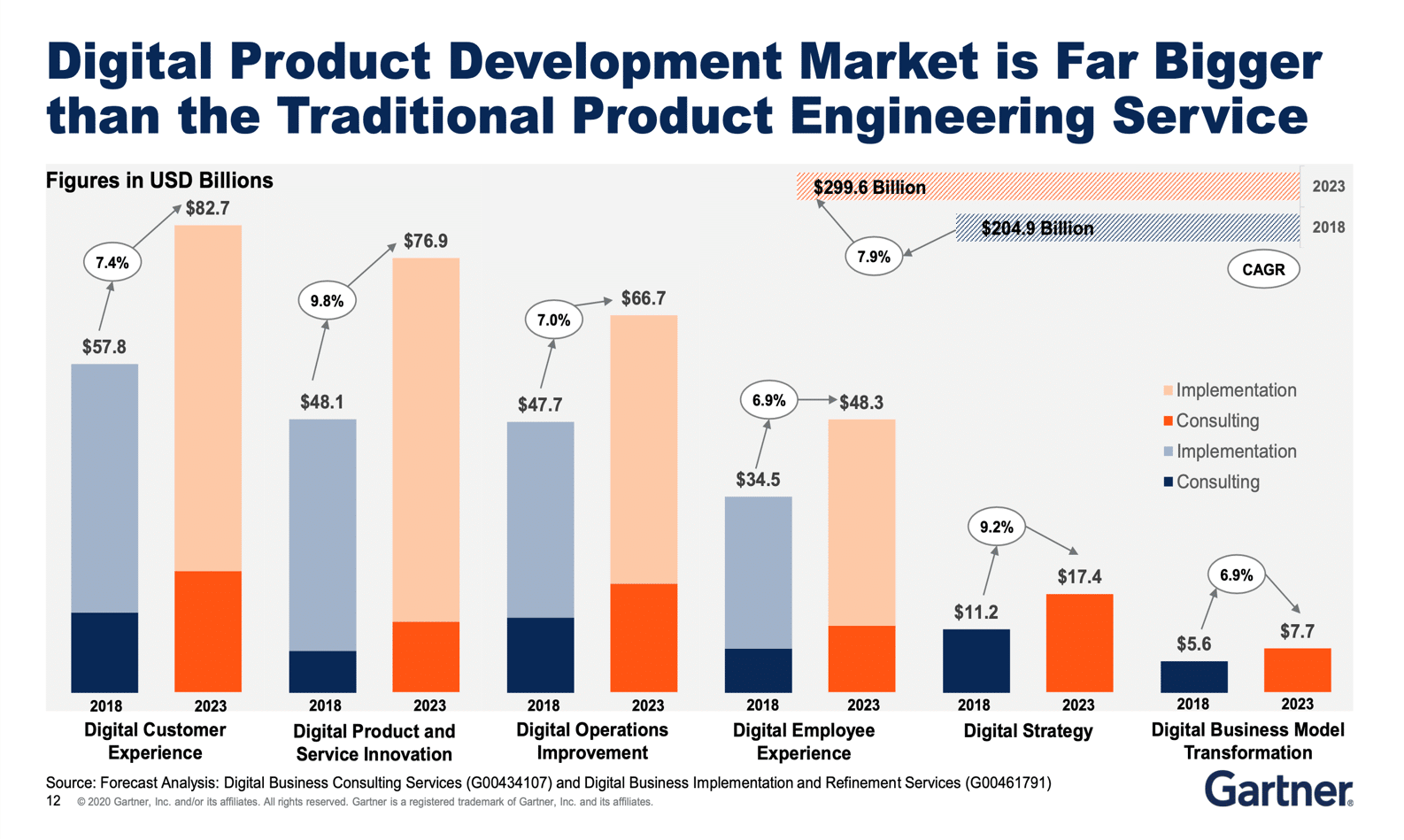 Digital Assurance is thus extremely important for any digital transformation program's success. The bedrock of becoming digital first in modern day business is ensuring impeccable digital experiences and customers today are looking to leverage this expertise further. Towards that the market is aligning in ensuring companies with impeccable Digital Assurance and Digital engineering expertise are chosen as the preferred strategic partners of choice.
Were you aware that in Q1 FY 21-22, IT service companies focused on acquiring technologies such as cyber-security platforms and IT consultancy companies focused on offering digital transformation, data and business analytics and business process management solutions?
Further, funding by PE/VC saw good activity, predominantly in the area of digital payments and analytics/ artificial intelligence (Source: GT-IT and ITes Industry Deal Pulse Q1 FY22).
As a digital assurance leader, Cigniti is well positioned to have a substantial share of wallet from our large existing enterprise customers to offer a gamut of digital transformation services through technology led offerings. To jump start and accelerate the same and garner the wide opportunities from its fortune 500 customer base, the above acquisition shall stand complimentary.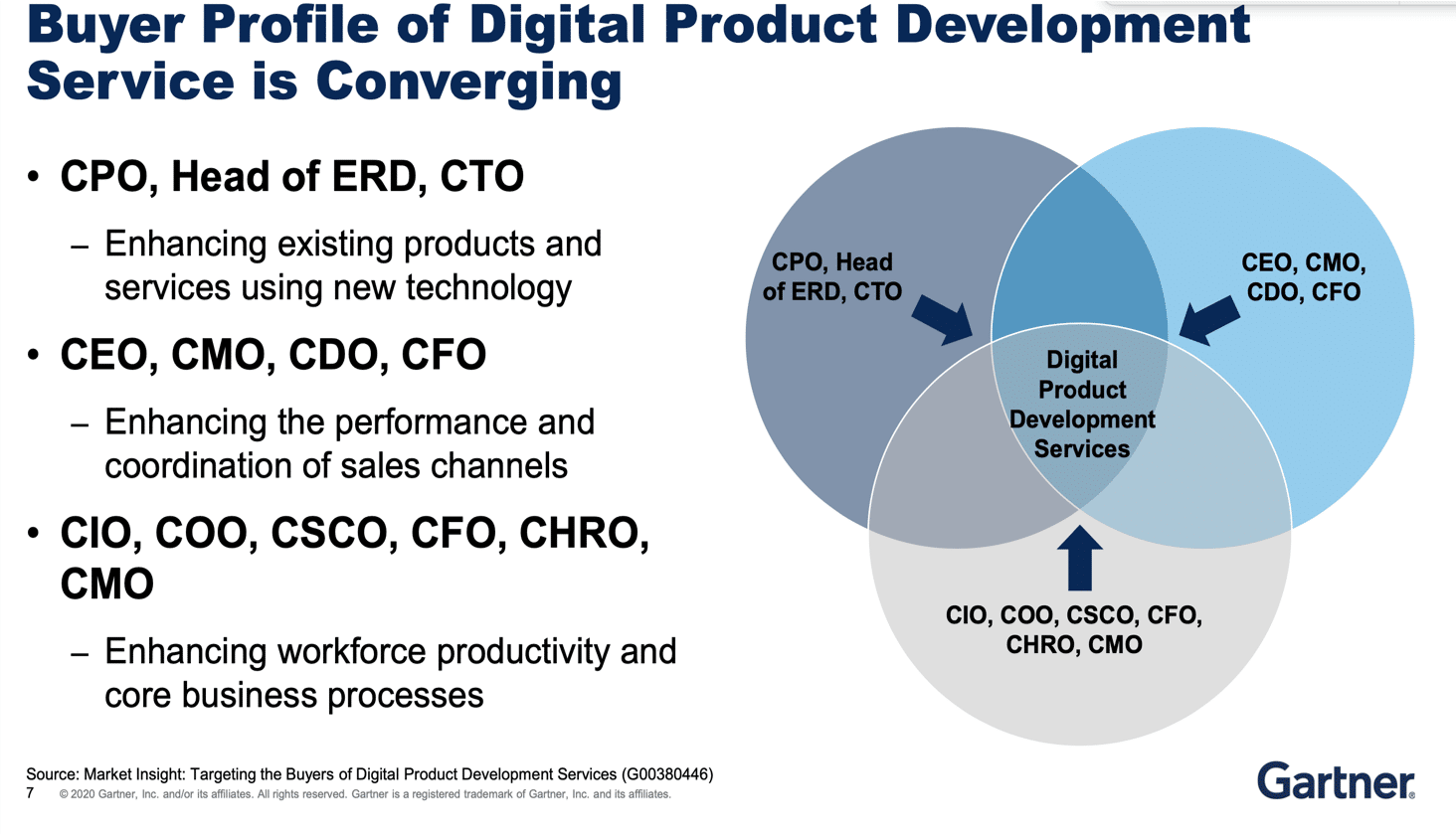 All the above functions need Digital Assurance to achieve their stated digital outcomes and acceleration via Digital Engineering to ensure they becomeDigital-First.
What is happening in the Digital engineering space?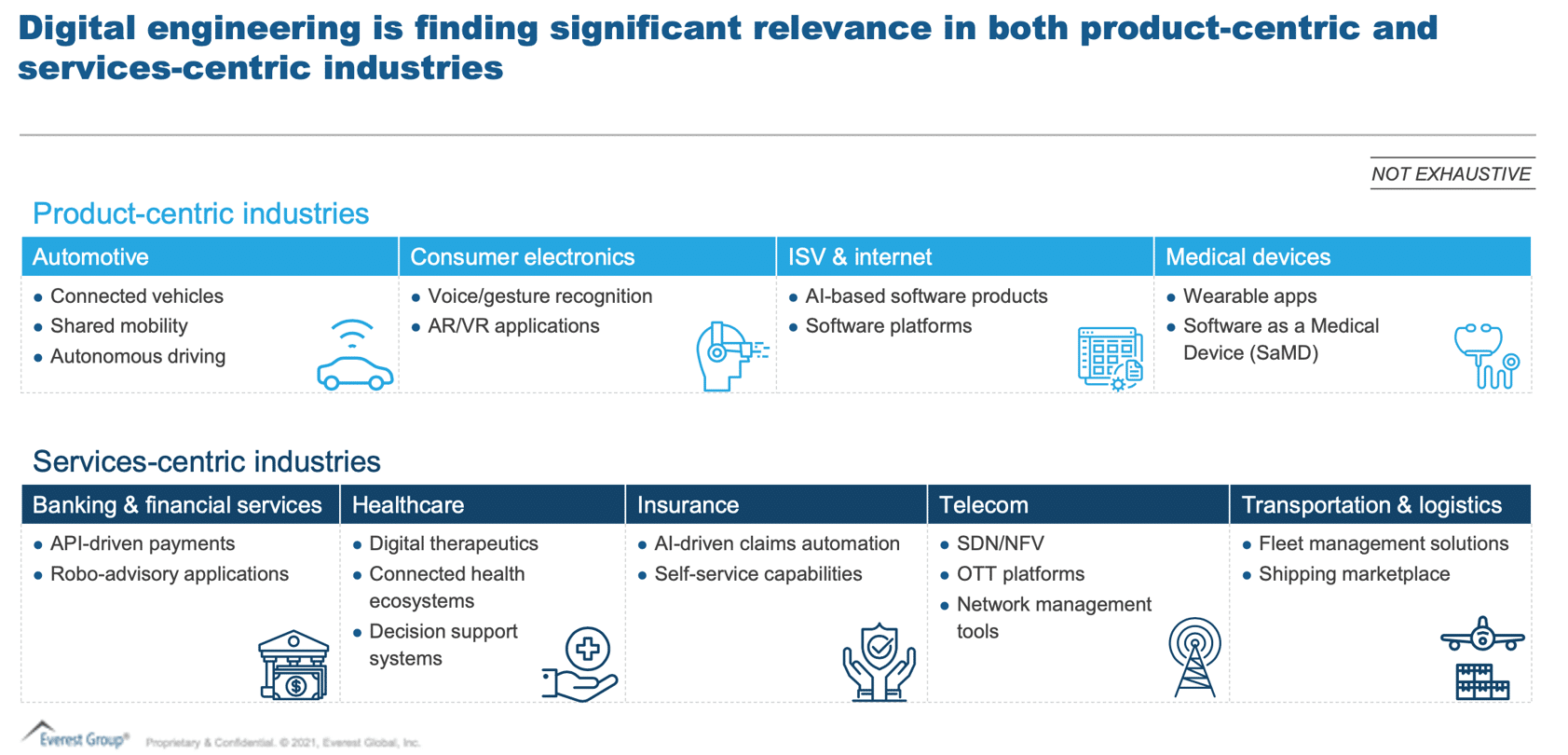 AI and ML led Data engineering services offer explosive growth opportunities in the Digital engineering space. The global artificial intelligence market size was valued at USD 93.5 billion in 2021 and is projected to expand at a compound annual growth rate (CAGR) of 38.1% from 2022 to 2030. AI and ML led Data Engineering Services market size is estimated to grow at a CAGR of 18% during the forecast year from 2021 to 2027.
The continuous research and innovation directed by the tech giants are driving the adoption of advanced technologies in industry verticals, such as automotive, healthcare, retail, finance, and manufacturing.  This calls for a huge gamut of AI, ML and Data engineering services specialists leading Data-First Digital transformation.
What is Aparaa Digital (RoundSqr) and what do they do? 
Aparaa Digital (RoundSqr) is a digital services company located out of Hyderabad. It brings with it the capability stack covering the gamut of AI and Data-first offerings, along with a stable, proven leadership and a strong full stack team that is young, energetic, passionate and are digital enthusiasts. Headquartered in Hyderabad, RoundSqr is a digital company (Data, Analytics [AI / ML / CV], Blockchain). 
Aparaa helps businesses define problems and solve them using emerging technologies, typically in the areas of customer engagement, employee empowerment, and operational efficiencies. Your DIGITAL PITSTOP, it provides you the right support at the right time, quickly, to let you drive your business better and faster. They have delivered solutions that their clients are filing patents for and launching businesses around. Their customers span geographies, industries and type (Fortune1000, half-a-century old, mid-size and start-ups). The company has global clients and offices in USA, Australia, and India.
What does RoundSqr bring to the table to complement Cigniti's offerings?

Digital Done Right – The RoundSqr way
Here is a sample set of the immense value that RoundSqr has added in the last 3 years keeping a razor-sharp focus on its execution capabilities to help customers significantly accelerate their digital transformation objectives. Customers that RoundSqr added value include the following:
A hot start-up, with a platform to help manage cap-tables and ESOPs accurately, as well as engage with stakeholders in a seamless/meaningful way. This startup raised $15mn Series A and is based out of Singapore.
One of the largest financial groups in the West Indies, with assets of over $1.85tn. Services include Banking, Wealth Management, Insurance, and Merchant Services.
A USA based SMB, an impact investment platform working locally to create an inclusive American economy, in three core areas: Housing, Jobs, and Financial inclusion.
One of the largest fundraising platforms for a new generation of donors & non-profit organizations. Enroute to raising $1bn for charity in a single year. Based out of USA this startup raised $150 Million.
Largest privately held manufacturer and distributor of medical supplies uniquely positioned to provide products, education and support across the continuum of care. This is a USA-based $13.9 Billion company.
For an AUS-based $50 Million company providing a wide range of services including cleaning and specialized cleaning services, static security guards and electronic security.
A US-based company with more than 700 employees, a solutions provider for abused, neglected, delinquent and other at-risk children and their families through a continuum of treatment and education services.
Intercontinental provider of climate control products for the heating, ventilation, air conditioning, (in the complex colloquially called: HVAC) and refrigeration markets. This is a $3.8 Billion US company.
A Multinational supply chain solutions company with express distribution and offers warehousing, freight forwarding, trading, cold chain, e-commerce and fulfilment services. This is an Indian business house with $300 Million revenues.
Fractional/Virtual CTO services to the SMB market. Focus is on highly scalable and available Blockchain solutions. This is a UK-based SMB company.
One of the fastest growing cryptocurrency exchanges, with presence in multiple countries (India, SNG, AUS) an Indian company with more than 200 employees.
An aggregator of collection, recycling and disposal of scrap. Serving over 45,000 business and private customers.
Chain of medical clinics with a vision to enhance patient interaction through digital technologies. This is a client based out of Australia.
A Singapore headquartered tech startup and Consulting company that enables food industry players to meet their business objectives.
Zastra – RoundSqr's Platform: Expertise cutting across AI/ML, Computer Vision and ModelOps
Did I mention that RoundSqr is building a very interesting platform called Zastra?
The vision of this initiative is to build an enterprise grade, e2e vision ML platform that can seamlessly integrate with your existing Data and BI infrastructure for closing the "Intelligent Action" loop.
RoundSqr's Zastra is a patent pending platform (an active learning-AI based data annotation and MLOps platform), that helps solve critical model validation challenges as ML models get to production in enterprises. This helps move past the last mile AI operational challenges with MLOps.
RoundSqr's Zastra adds cutting edge MLOps and Data Annotation, AI, ML and Deeptech edge. It also truly does ML and Model testing with AI infusion
It has so many possibilities around ModelOps, MLOps that is a natural extension of AI Driven testing.
Areas around Medtech, Retail, Insurance, Spatial analytics, Hyper spectral imagery, Voice and Video data, Autonomous driving etc. are all areas and clients where Zastra can be used and deployed for ML Modelling.
It extends to Predictive modelling, Analytics testing and Sampling which are all scientific principles of testing. So that way it is a superb compliment.
Its applicability in Computer Vision based use cases of Fraud detection and Human error minimization will be an enterprise use case for all the enterprises who want to use Computer Vision and IOT.
Innovation at RoundSqr
"Cutting edge work in medical imaging in Chronic Venous Insufficiency (CVI) disease in collaboration with a leading hospital chain in Hyderabad, that won the most promising AI solution award at the Vascular Surgeons of India annual conference. The target market size for this solution is estimated around $5 billion USD."
How is this acquisition Synergetic to Cigniti's growth path ahead?
As Cigniti surges ahead to meet its stated digital ambitions, the deep-rooted expertise of Aparaa Digital (RoundSqr) in consulting-led digital transformation capabilities with an AI and Data-First approach adds a strategic thrust to Cigniti' s offerings into the market. In our view this will lead to deeper and potentially multiyear engagements across diverse divisions inside an enterprise with a strong probability of opening and serving a cross section of CXOs apart from already well served QE divisions for the top 75 global 2000 accounts of Cigniti. Hence this acquisition helps us increase our ability to have a strategic seat in end-to-end digital conversations with the decision makers inside our existing accounts.
At Cigniti we are willing to bet on IP led services models investing in innovative platforms that has a ripple effect to accelerate modern day digital assurance and digital engineering services to our esteemed customers. This acquisition in our view helps us fill in all our criteria and hence we are confident this will be a successful strategy for the future ahead. This acquisition creates a launch pad to Cigniti in its digital endeavor and on its road map to become a $500 Million company.
What does it bring to RoundSqr?
RoundSqr believes their endeavor to help transform the business models of global organizations through byte-sized digital reimagination has received a strategic thrust through this acquisition. It will help with the digital transformation journeys of Cigniti's impressive customer base, including 80 of the Global 2000 companies.
RoundSqr's ability to reach new companies and help them with digital engineering services will be amplified through Cigniti's global presence across 23 countries. The team at RoundSqr will leverage Cigniti's brand and expertise to attract the best of the talent across the world in the data engineering, AI/ML, Blockchain, and high-end product development space.
This strategic move is in line with both the companies like-minded thinking of Cigniti to help customers become Digital-First. This will also enable RoundSqr's digital native teams to enjoy unprecedented career growth. It throws a diverse set of opportunities to maximize our potential as a company, and our vision to bring disruptive innovation.
Watch this space for more as we believe the "Best is yet to come". Go Digital. Go Beyond.